Hail Netting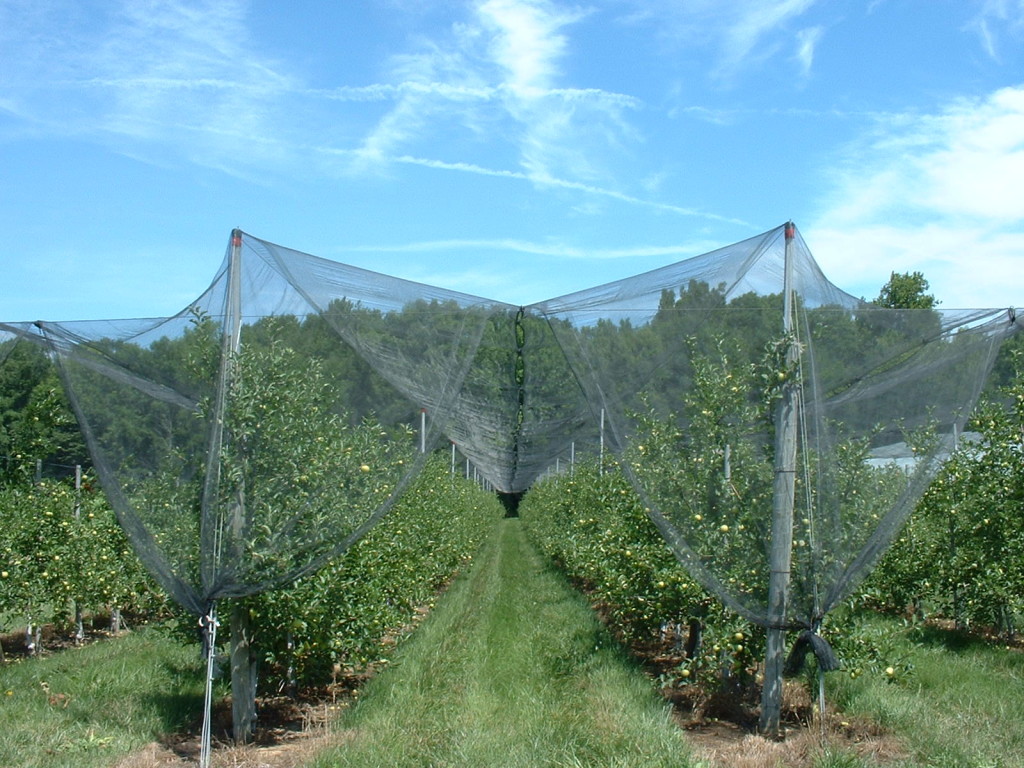 [slideshow=1]
This resilient and highly UV stabilized netting protects your fruit and orchard foliage from hail damage, leading to higher yields and a healthier orchard.
Also helps to protect fruit from birds while still allowing plenty of sunlight through.
Additional benefits include:
Wind Protection
Less Water Needed
Less Sunburn
Shading Reduces Blister
Thermal Effect
Spots on Susceptible
Reduction in Spreay Drift
Cultivars (Crispin)
OVERALL BETTER GROWING ENVIRONMENT!